According to YouTube's announcement from now on the videos with unusual (smaller than recommended) aspect ratio will not be show ln with black bars to fill up the screen on videos viewed on desktop browsers. Now the videos will be stretched and optimised to appear bigger.
YouTube will remove the 16:9 frame and optimising the UI to adjust to different screen sizes, this is what YouTube means by optimising and stretching the videos.
But we know stretching the videos always make it to look shabby, and do the videos with a vertical aspect ratio look the same the answer is "NO". You can see the change below from the screen shots taken by GSMArena.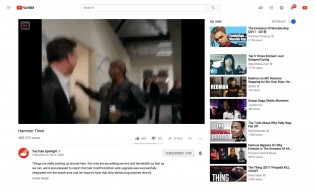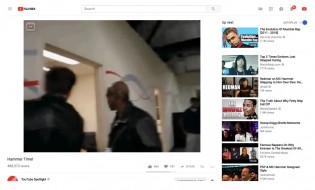 Before the update and after the update
The change will first hit iOS and Android platforms and then gradually will be available to everyone.
|Source|
|